Welcome Cocktail
Room upgrade (Subject to availability)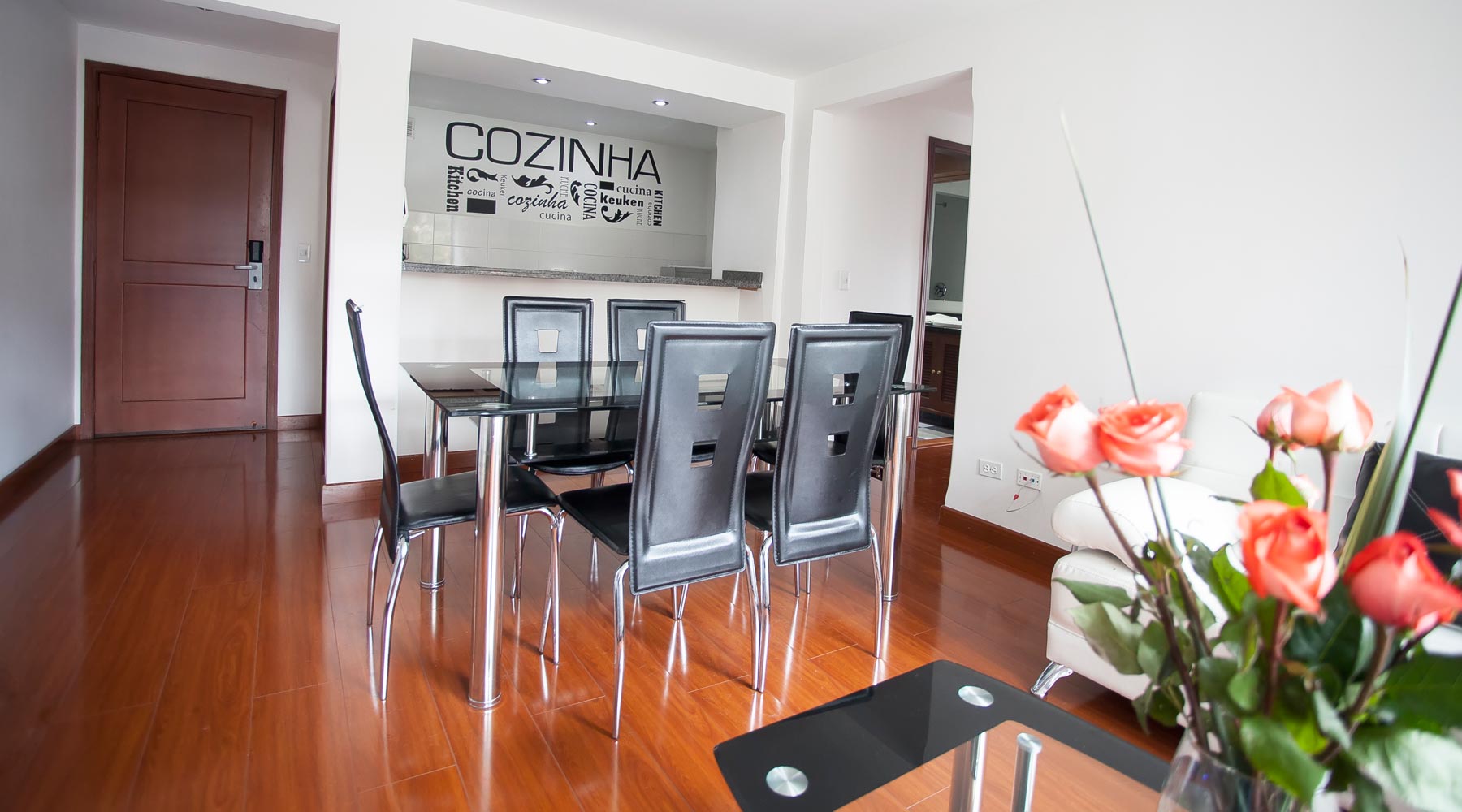 Rooms Cora 96 St. Suites & Apartments
*
Our totally equipped rooms are designed to offer maximum comfort while you are on the road.
Cora 96 St. Suites & Apartments offers different types of modern and elegant apartments that stand out for their spaciousness for a more comfortable stay.

The apartments are fully equipped with kitchen, living / dining room, room service, wake-up calls, private bathroom, amenities and TV. Some of our suites have a private balcony to liven up your leisure time.

2 Rooms Apartment (2 people)

Two-bedroom apartments are the larger stays at Cora 96 St. Suites & Apartments. They offer all the equipment you need during your holiday and wonderful views for your relaxing moments.


45 m2

Wi-Fi internet connection
Amenities in the bathroom
Bathtub
Safety deposit box
Breakfast in the room
Desk
Hair dryer
Wake-up calls
Telephone
LCD TV
Satellite TV
Courtesy kettle and coffe maker

Book now

Duplex

Duplex at Cora 96 St. Suites & Apartments is characterized by its spaciousness (60sqm). It is divided in 2 levels and has an elegant decor. It features wonderful views of the city.


60 m2

Wi-Fi internet connection
Amenities in the bathroom
Safety deposit box
Breakfast in the room
Desk
Hair dryer
Wake-up calls
Telephone
LCD TV
Courtesy kettle and coffe maker
Ironing set upon request

Book now

Junior Suite

Junior Suite is ideal to accommodate two people. It has 45sqm and all the necessary equipment to make your stay in Bogotá unique.


45 m2

Wi-Fi internet connection
Amenities in the bathroom
Safety deposit box
Breakfast in the room
Desk
Hair dryer
Wake-up calls
Telephone
LCD TV
Courtesy kettle and coffe maker
Ironing set upon request

Book now

Suite Master

Suite Master is perfect for two people. With an elegant and modern decor, it offers a king-size bed and all the amenities to guarantee a wonderful holiday.


45 m2

Wi-Fi internet connection
Amenities in the bathroom
Safety deposit box
Breakfast in the room
Desk
Hair dryer
Wake-up calls
Telephone
LCD TV
Courtesy kettle and coffe maker
Ironing set upon request

Book now